As a BRIDGE administrator,
In the "Leads" tab of the side menu, click on " Newsletter subscriptions".
See how many people have registered for the newsletter
Click on "Download the list" to download the list in CSV format.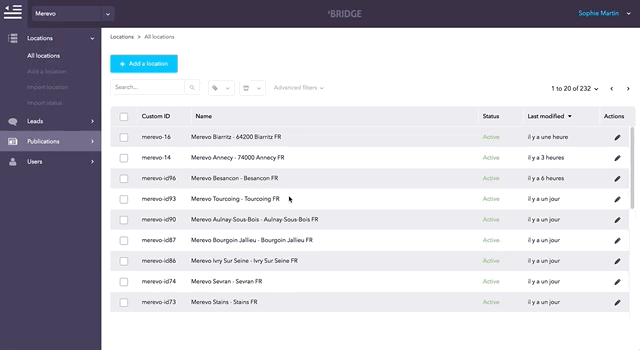 N.B: The export file contains the following fields: Subscription date, Email, Location name, Zip code, City, Country of location.
Registering for the newsletter on your store locator means activating the Newsletter module in the general configuration of BRIDGE.