Email notification
As the administrator and Group manager, you will automatically receive a "Latest updates on your locations" notification email.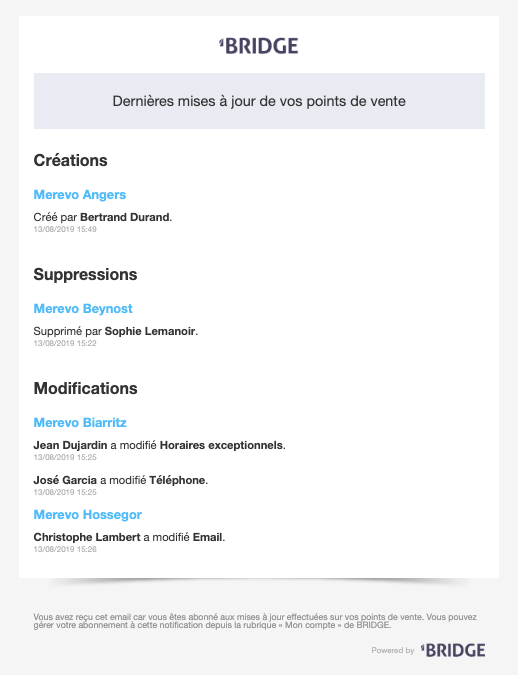 Note:
This email is sent to all the administrators and group managers daily if at least one modification has been made in the previous 24hrs on their scope of locations.
Manage your notification subscription
You can modify your notification subscription from the BRIDGE "Account settings" page.