You are an Administrator, Group Manager or a Location Manager
Access the "Location" page from the side menu
Click on the "Edit" icon just to the right of the address of your location
Edit your business address using the Address, Postal Code, City and Country fields
Click "Save"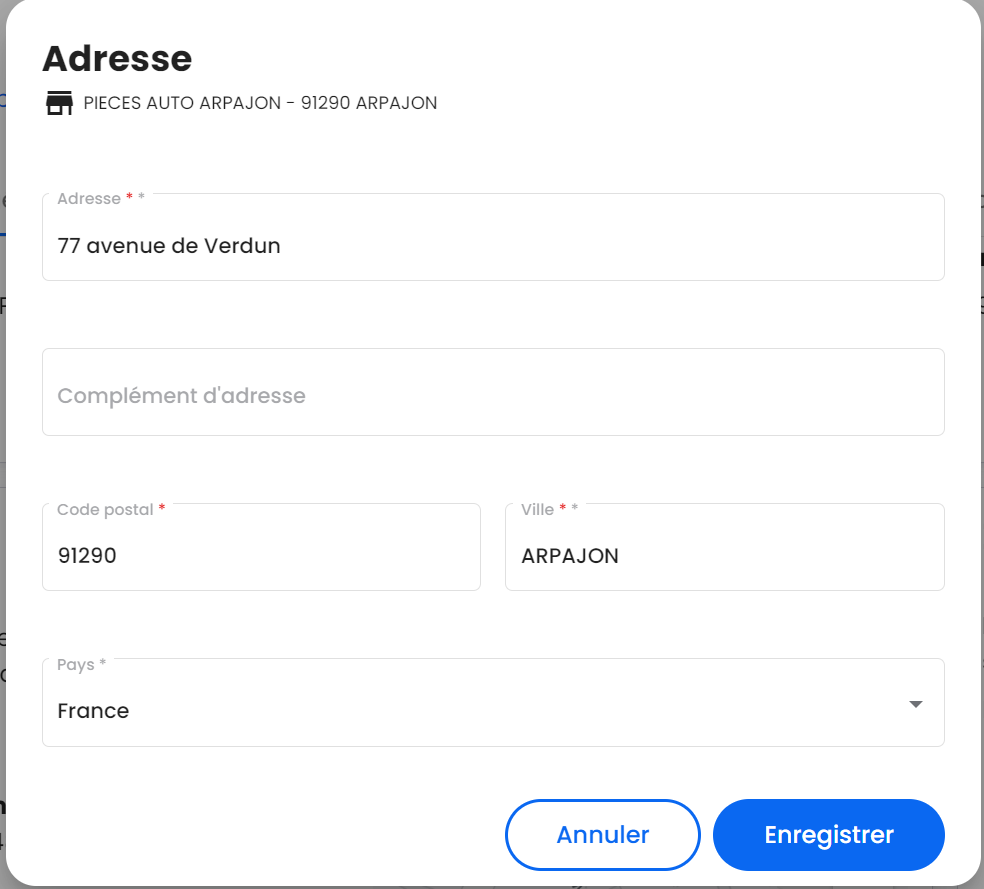 Check the correct position of your location on the map just below to ensure that it is correctly located. If not, edit the map and change the pin location before saving.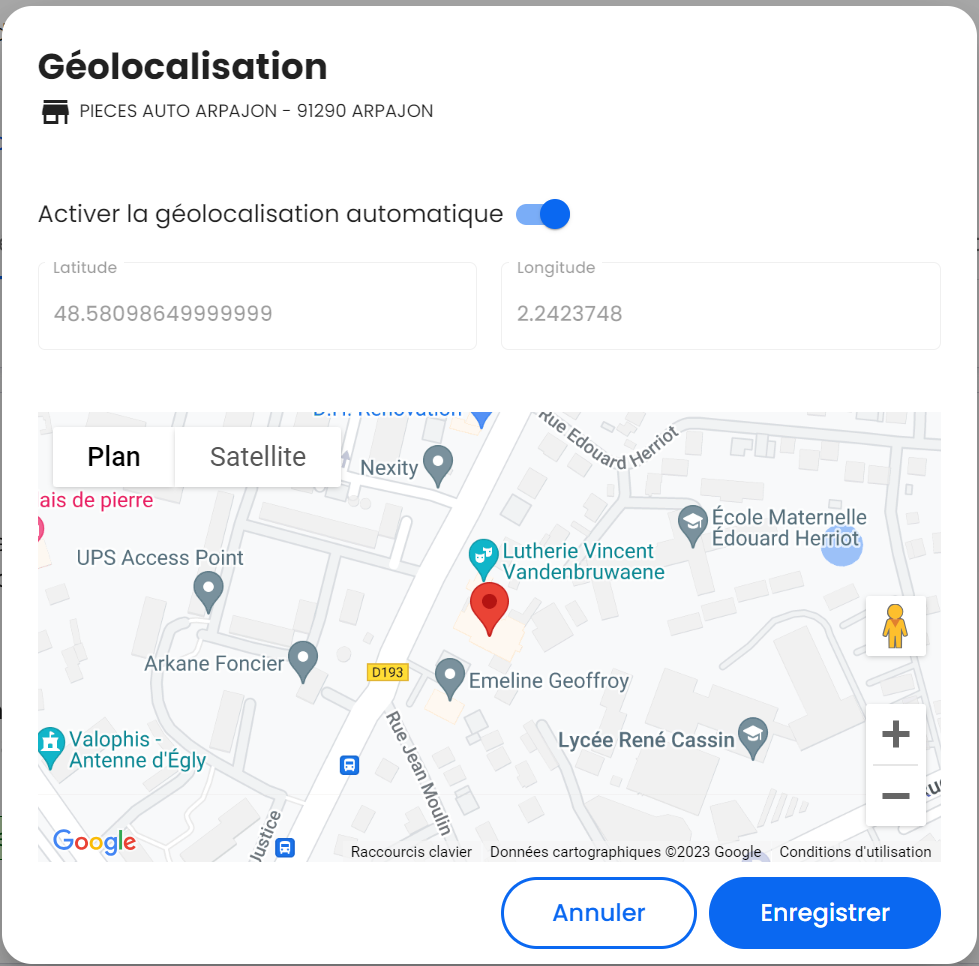 Do you have the Networking Presence module activated including the Google Business Profile directory?
In this case, you must also change the position of the marker directly in the Google Console. This is because this information cannot technically be transmitted via API between BRIDGE and Google.
Here is an article that explains how to change the location of the marker for your location: https://help.leadformance.com/hc/en-us/articles/360024538994-GPS-coordinates-on-Google-My-Business.