You are an Location manager, Administrator or Group Manager.
In the "Locations" tab of the menu, click on "All locations".
Go to your location data by clicking on "Edit" in the "Actions" column
On your location page, click on "Edit" just to the right of your location name
Modify your location name
Click on "Save changes"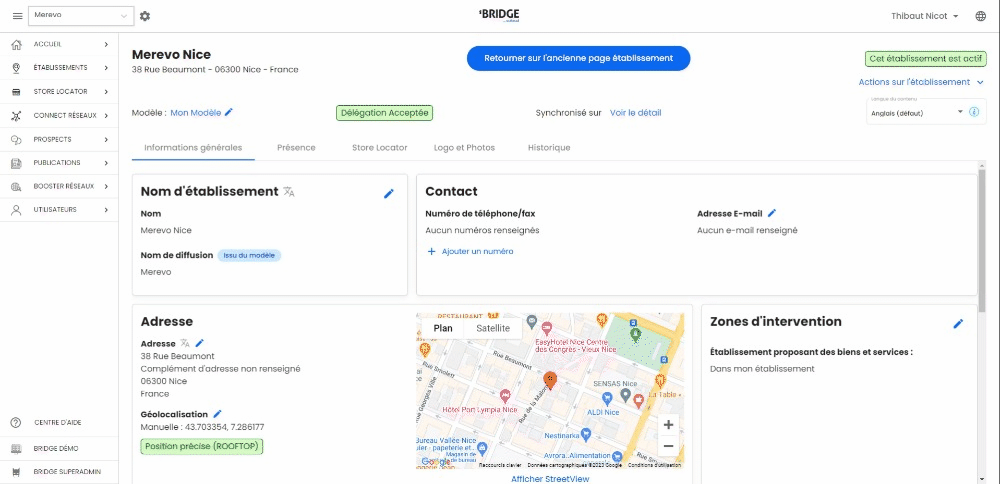 N.B: The location name is used in the Store Locator URL. When you modify a location name, the location page URL also changes. A 301 redirection is automatically set up so that the modification does not impact navigation or Store Locator performance.