You are an Administrator, Location Manager or Group manager
Access the "Locations" page from the side menu
Click on the "Edit" icon in the description of your location
Uncheck the "Use template description" button (if activated)
Enter your personalized description
Click "Save"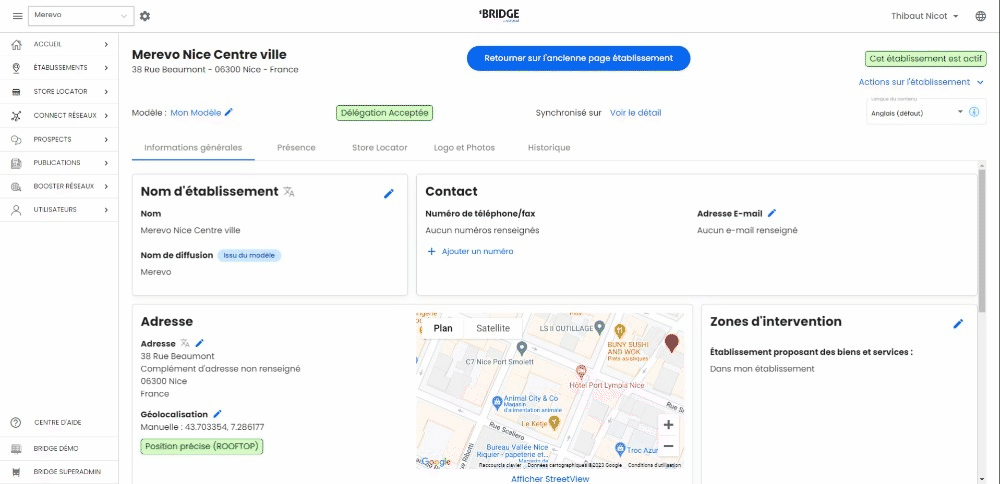 Our advice for SEO optimization of your content
Write personalized content per location page in order to highlight each of your locations and their products/services.
Define keywords that best characterize your brand/company as well as your sector of activity, in order to better position the store locator on long tail queries. The objective will be to determine for which keywords your site can and should be optimized.
Place one of your defined keywords followed by the name of the city (Example: "Carrosserie Toulouse") in the descriptive content of the location page.
Develop descriptive content: it must be long and contain keywords. Google is strongly interested in pages that offer content and therefore value (through keywords).
Improve internal networking. For example by offering nearby locations where the Internet user will only have to click on them to be redirected to the page.
Google appreciates regularly updated content. We therefore advise you to refresh it from time to time.